The long awaited and anticipated Hybrid Minivan from Chrysler has finally been revealed, debuting at the North American International Auto Show in Detroit.  While we thought the Hybrid might be the new version of the 2016 Chrysler Town & Country, FCA has named the minivan something new to echo the fact that the vehicle itself is new.

The minivan will be available as a standard minivan in addition to the plug in hybrid model.  The Pacifica Hybrid will be launching in second half of 2016 and is the industry's first electrified minivan.  It will be feature full, aerodynamic, aesthetically spectacular and of course, efficient.  It is worthwhile to note that the Pacifica will include another industry first: hands-free sliding doors that open when the driver sticks a foot under them.  While there is no all-wheel drive feature yet, expect to see it in the 2nd generation.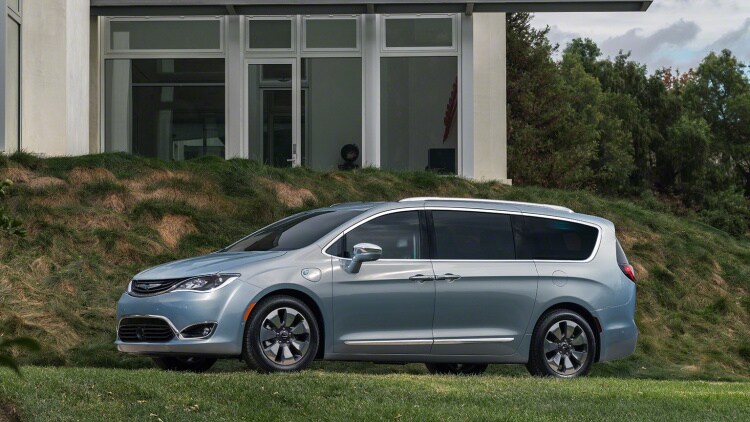 With an estimated 248 horsepower (peak combined horsepower is rated at 260 hp), the Pacifica Hybrid will be able to go up to 50 kilometres on electric power alone before the gas engine kicks in.  Power to the wheels is supplied by the electric drive system or supplemented by a specially adapted new version of the award-winning FCA US Pentastar 3.6-liter V-6 engine.  The battery pack - neatly packaged under the second row floor in the new unique battery case - may be fully recharged in as little as two hours using a 240-volt plug-in system.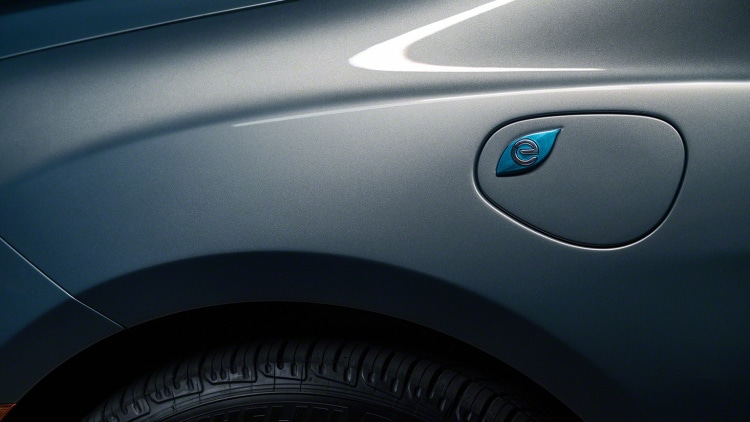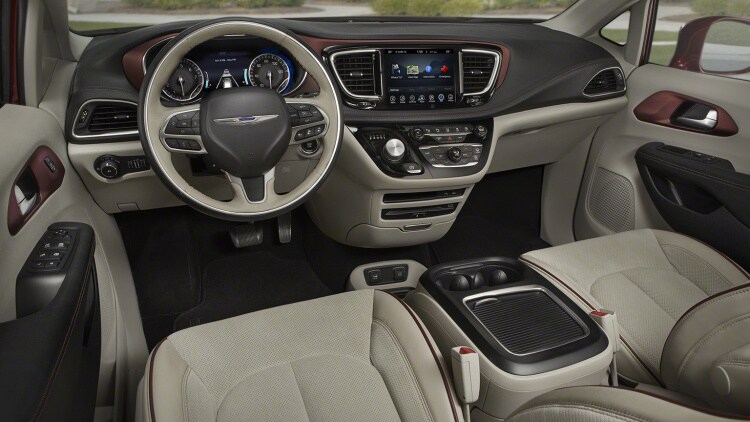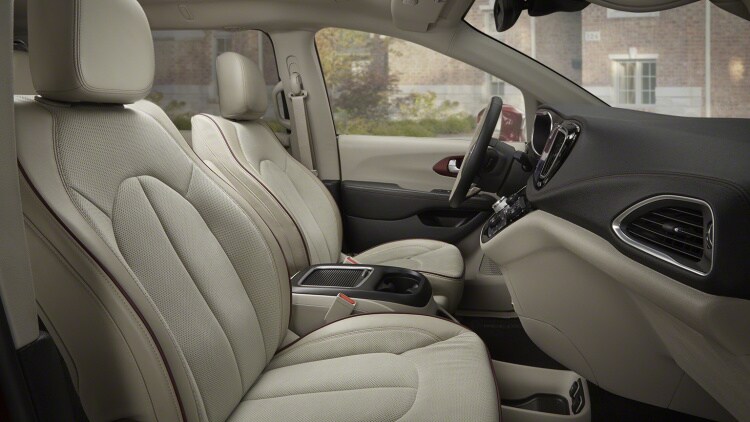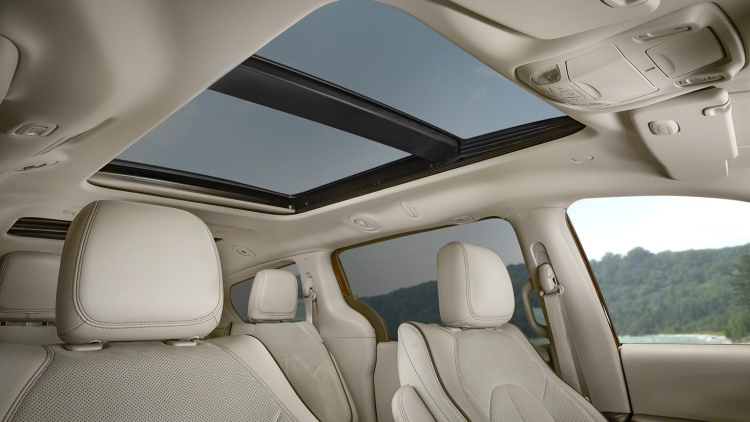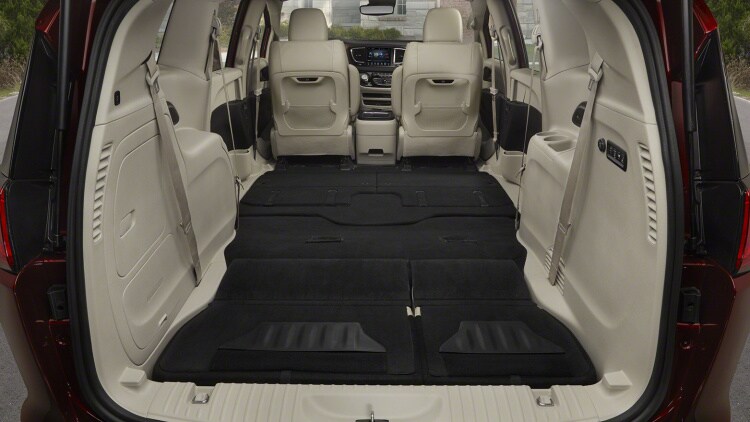 The Pacifica is styled with a sleeker, swept-back look than the current boxy Town & Country models, which were last redesigned in 2008. With bright chrome strips outlining the windows and LED-accented headlights and taillights, the Pacifica exudes luxury.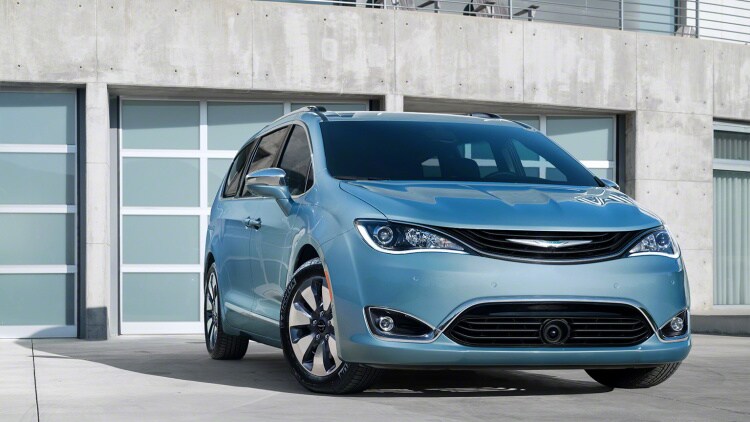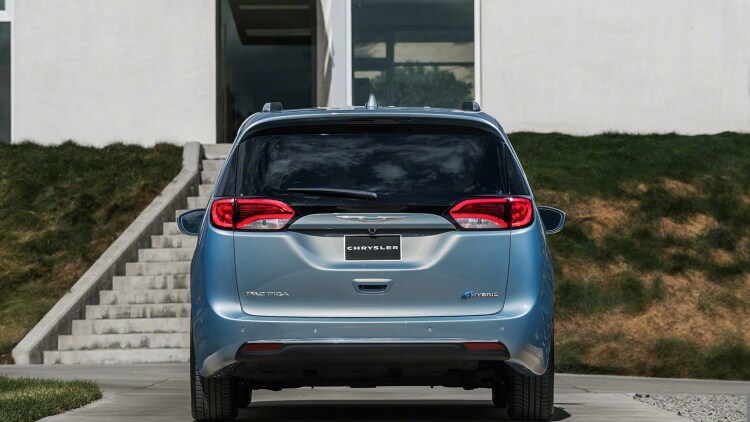 The 2017 Chrysler Pacifica and Pacifica Hybrid are expected to go on sale in the spring of 2016 and will be made in Windsor, Ontario.  It will replace all the Chrysler and Dodge minivans and will be offered in four badged trim levels-LX, Touring, Limited, and Limited Platinum.
Stay tuned for updates! In the meantime, get your first look at the Pacifica here 2017 Chrysler Pacifica Reveal Highlights.